My Hobbies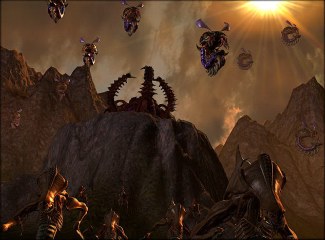 MY HOBBIES ARE BASICLY ARE MULTIPLAYER GAMES. I CAN'T LIVE LIVE
WITHOUT STARCRAFT(THE GREATEST GAME EVER CREATED) SO I HAVE
DECIDED THAT MULTIPLAYER TOURNAMENTS ARE A MUST IN THIS SITE.
THERE WILL BE TOURNAMENTS EACH FRIDAY FOR THE FOLLOWING
GAMES: STARCRAFT, UNREAL TOURNAMENT, AND POSSIBLY QUAKE III
AND DIABLO 2 DUELS.
ALL YOU NEED IS TO SEND AN E-MAIL TO ME BY
CONTAC ME
AND
INCLUDE YOUR NAME, USERNAME IN MULTIPLAYER GAMES, WHAT GAME
WOULD YOU LIKE TO PARTICIPATE IN AND YOU E-MAIL ADDRESS. THEN
I WILL POST THE GAMES AND TOURNAMENTS LATER THIS WEEK. YOU
WILL BE NOTIFIED BY E-MAIL.